History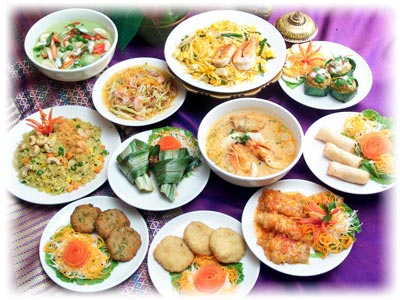 Back in the 60's, Mr. Swang opened a small restaurant in the bustling city of Bangkok, It was due to his passion in cooking that led him to develop his own style of cooking and excelling in it, evident by the long queue which would formed outside his shop along Soi Kingphet, Rathewi District way before opening hours, many celebrities would also patronised his shop for his famous abalone rak na (hor fun). Every dishes cooked and specially prepared were acclaimed for its unique taste. His restaurant was given much media publicity over the years in Bangkok. Mr. Swang retired in 1997 and so did the restaurant.
In 1999, his daughter, Ms. Suchana, decided to continue the 40 years of his cooking experience by opening a very first outlet outside Thailand called "Jai Thai Restaurant". "Jai" means "Heart" in Thai, "Jai Thai Restaurant" was set up with the aim to maintain Mr. Swang's cooking experience and recipes by putting our hearts in every dish the way Mr. Swang did, Jai Thai Restaurant offers the Heart of Thai Cooking for good food and excellent value.
Jai Thai Restaurant is renowned as having the "Most Value for Money Thai Restaurant in Singapore". It has been serving Authentic Thai foods in Singapore since 1999 and presently operates out of 4 outlets;
7 Clover Way
SingPost Centre #B1-147
27 Purvis Street
Dhoby X'Change
#B1-12 Dhoby Ghaut MRT Station
Jai Thai boasts a menu which has an extensive range of authentic Thai cuisine, all dishes are been prepared and cooked accordingly to Mr. Swang's Recipes using natural traditional herbs and spices, every items on the menu adhered stricly with his style of cookings with meticulous care and attention paid to minute details.